Workshop
---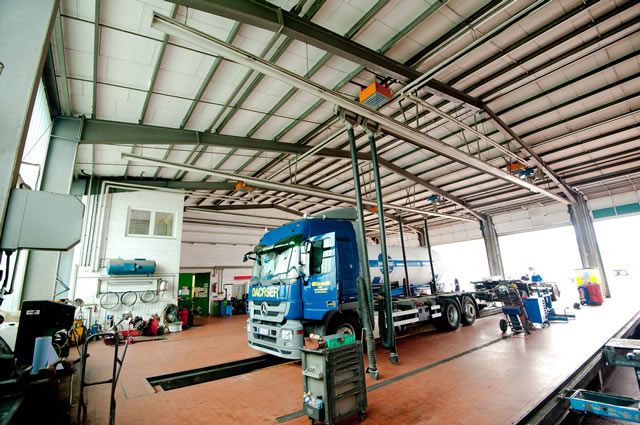 Workshop Service
We offer a complete service fulfillment. Our workshop is equipped with state-of-the-art components and all necessary diagnostic equipment.
We guarantee quality and motivation – even if it is a matter of guarantee or maintenance since we are contractual partner of Renault Trucks, Wabco, Schmitz-Cargobull, Rohr-commercial vehicles and SAF Netherlands.
Out workshop offers its service from:
Monday - Friday 6 am - 23 pm
Saturday 7 am - 13 pm
You may call us at: 05665/948-210
The workshop service may also be used at our branch office in Bottrop. Contact us there at: 02041/791440
Our workshop service contains:
Two shifts
24-hour emergency service
Towing service
Repairs of engine, gear and chassis
All kinds of maintenance
Reconstruction of damaged vehicles
Carbody factoring and paintwork
Statutory checks like general inspection, emission analysis, speed indicator, pressure tank check, etc.
---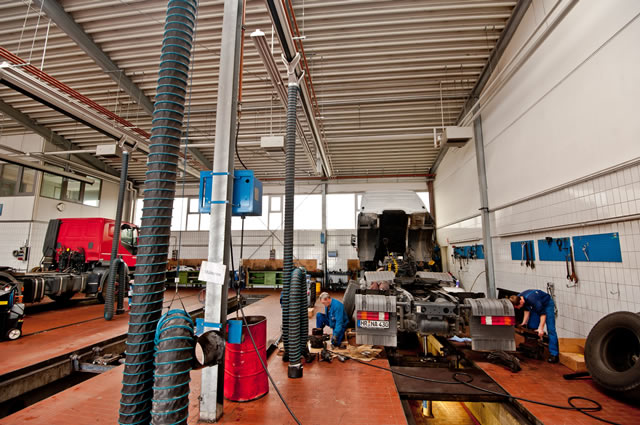 Brakes and test engineering
Your safety is our job – constantly trained personnel and state-of-the-art inspection equipment enable to check your vehicle for safety.
Our service contains a constant development of our employees as well as capital spending on modern inspection and diagnostic equipment.
We guarantee a quick and easy process. All repairs, maintenance and guarantee works on Wabco and other brake systems are executed by our well-trained employees.
---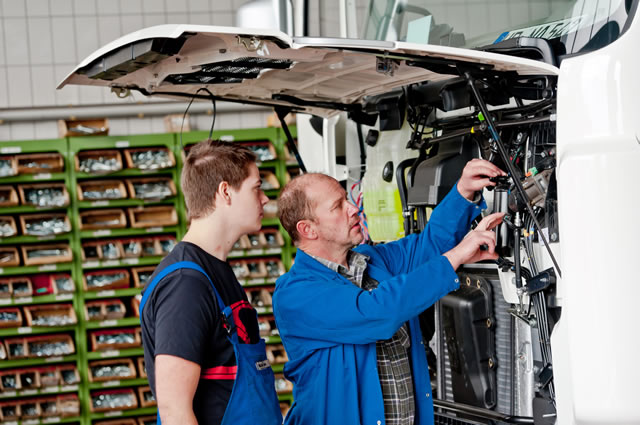 Electronics
Progress through electronics..
Due to the growing amount of electronics in today's vehicles we adapt our working standards to the requirements of each vehicle. Therefore, we constantly keep our technological equipment and staff up to date.
Our electronics service:
Engine and gear electronics
Brakes and chassis electronics
Limited value transmitter on tank vehicles
Communication electronics
Diagnosis, repair, retrofitting
---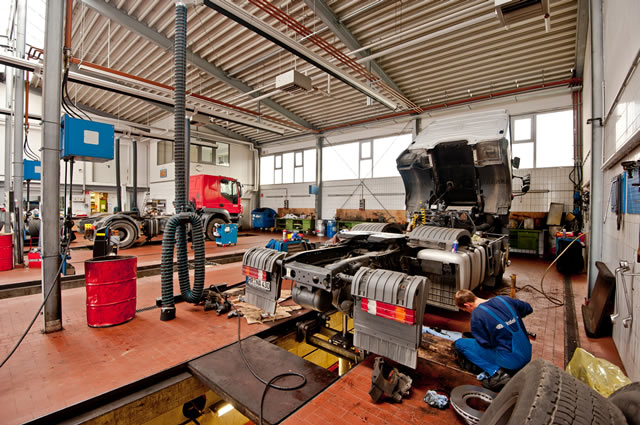 Maintenance
We'll help you limber up your vehicle quickly.
No matter what kind of damage – we offer you a complete service fulfillment from obtaining our expert advice to invoicing. Depending on the accident, damaged parts may also be repaired and used again.
To make your vehicle look brand-new after the repair we also offer you to sandblast and revarnish it.
Our service:
Chassis repair
Cab and frame repairs
Repair of constructional systems and additional drive systems
Vehicle technology and electronics
Paint and lettering jobs
Clearing with accident assessors
Towing and transfer
Resourcing of rental vehicles
---
24h / 7day's
emergency call:
0 56 65 - 948 - 0