Quality
---
General quality management
In order to be able to guarantee engineer standards and to meet our customers' and clients' needs, every division is instructed to follow the rules in the quality management guide as well as the procedural requirements and the operational instructions.
An authorized person is in charge of the planning, checking and correction of the QM-system. He has the organizational responsibility to identify problems, suggest means and monitor the establishment of these.
---
QM Occupational Safety
Safety and the activities associated with it are a central issue of our daily work. Well trained and highly motivated specialists, who are familiar with the complexity of issues in certain areas, form the base for accident-free work. We aim to keep our working environment clear of any source of danger.
We work responsibly and take any action seriously to ensure occupational safety.
---
QM Health Care
The importance of this aspect is obviously pointed out by the growing legal regulations. A long-term successful occupation may only be guaranteed by good health and well-being. We want our employees to see their mental and physical healthiness as well their vocational and private behavior as a unit in order to guarantee safety and quality at work. Each employee is aware of the risks which come along with every work process
---
Alcohol / Drug abuse
We take all necessary actions in order to avoid the known risks which come along with the abuse of alcohol and drugs. We try our very best to minimize those risks, knowing that we bear responsibility for our customers and the general public.
---
SQAS
SQAS stands for Safety and Quality Assessment Systems and is an evaluation system, which is based on the norm of the European Chemical Industry Council, especially for logistics providers.
SQAS exceeds the requirements according to ISO 9001 and contains components of the certificate ISO 14001. The SQAS questionnaire covers all valid regulations and management principles for transport and logistics service providers.
---
QM Environment Protection
Protecting the environment is a general concern to which we as a transport company feel extremely obliged.
The following standards help us to always take care of our environment:
Use of modern technologies and automotive engineering
Professional handling of appropriate techniques
Constant training of all employees
---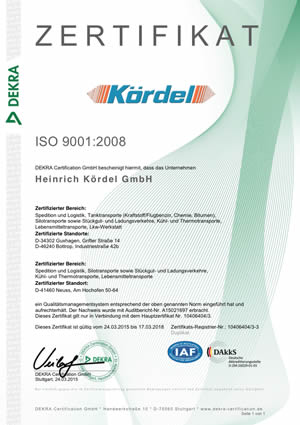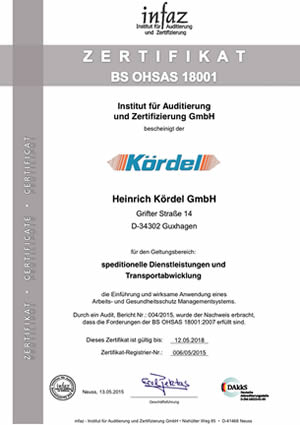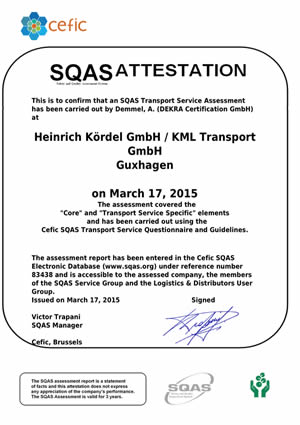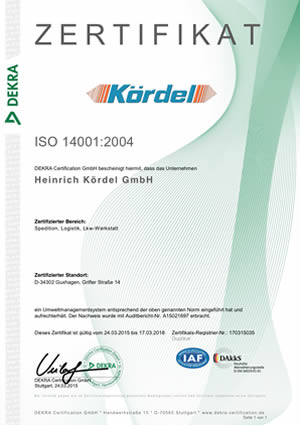 ---
24h / 7day's
emergency call:
0 56 65 - 948 - 0